An Unexpected Gift

It's rare that Sonoma Land Trust gets the opportunity to protect land that is truly "wild." But at the close of 2018, the Land Trust received such an unexpected gift: 250 acres of rugged, largely untouched wild land in the foothills of the Mayacamas northeast of Healdsburg, donated by Dick and Gretchen Grant. The project became our 18th preserve and was aptly named "Bear Canyon Wildlands."
This rugged landscape is special for its wild, undeveloped state and the amazingly rich and diverse stands of native grasses, shrubs and trees. It's steep and rugged and full of native wildlife. Within two weeks of putting up wildlife cameras, we had video of black bears, deer, mountain lions, bobcats, coyotes, skunks, foxes and more. Our conservation goal is to manage this wild place for the abundant wildlife found there.
Bear Canyon Wildlands forms an important link between the Land Trust's Bear Canyon Conservation Easement to the west and a complex of 12,000 acres of protected land to the east — including Ag + Open Space's McCord Ranch Conservation Easement and Audubon Canyon Ranch's Modini Mayacamas Preserve. Joining individual properties into larger protected landscapes has important ecological benefits. Landscape-scale conservation allows wild animals to move more freely and helps ecosystems remain resilient as the climate changes. Protecting large, scenic landscapes also helps to preserve the natural beauty and character of Sonoma County.
The Grants donated the property in memory of the late Mary Hafner of Healdsburg, a much-cherished former Land Trust board member and longtime supporter. "Mary was a tireless advocate for Sonoma Land Trust and the work they do to protect land," says Gretchen. "Our family felt that the best tribute we could make in her honor would be to preserve forever this largely untouched wild land that our family has loved for decades."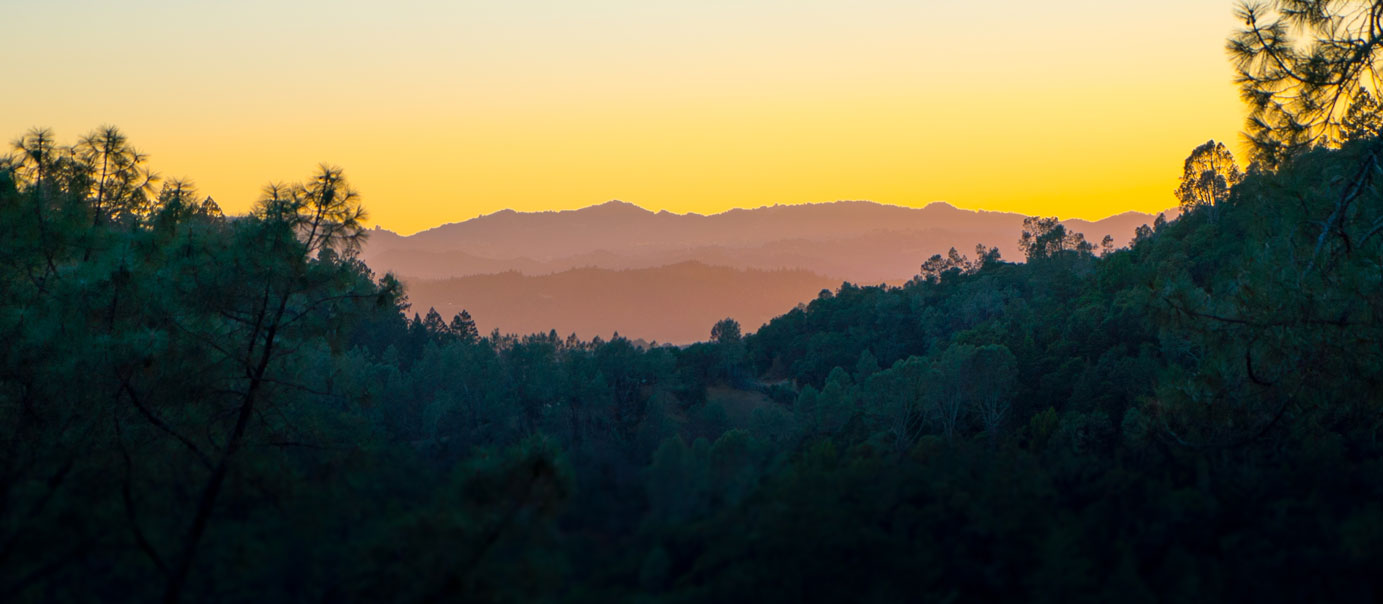 Wild Forever
While the threat of encroaching development may exist, protecting this land isn't just about the challenges to its natural resources — it's also about looking forward and saving what may be common, but rare, in the future. To preserve the wild and undeveloped nature of Bear Canyon Wildlands, our stewardship of the property focuses on maintaining its excellent natural habitat with a light human footprint and limited management and recreational use.
The Land Trust was thrilled to find such diverse, intact and healthy native grassland, chaparral, oak woodland and mixed conifer forest habitats. Soils on the property are rich with organic material and host large swaths of native bunch grasses. Two branches of Bear Canyon Creek flow across the property for a total of a half mile of perennial stream and one mile of intermittent stream in the Sausal Creek watershed.
The changed, however, in the fall of 2019 after the Kincade Fire roared across the entire property. The property had recovered well from the Geysers Fire, which burned the property 12 years prior. Our hopes are high that the property's fire-adapted habitats will recover as well again. The response of this landscape to fire can help us understand how habitat that recently burned on our other preserves may respond over time as well.