Property Type
Anchor Preserve
Acreage
127
Protected in
1997 & 2001
Region
Sonoma Coast
​A Hidden Estuary
---
At the very edge of the Sonoma Coast lies an undulating ribbon of water that stretches from the town of Valley Ford to the shores of the Pacific, forming the Sonoma-Marin border. The Estero Americano tidal estuary is where life begins for hundreds of fish and wildlife species, is a resting spot for migrating birds of prey and is also a working landscape for coastal ranchers. Largely undeveloped — and largely unknown — the Estero Americano is one of the few estuaries in the state to have escaped development — and with the help of land conservation efforts, it will remain that way.
The Land Trust purchased what became a 127-acre preserve along the Estero Americano in 1997 and 2001 with assistance from the State Coastal Conservancy and Sonoma Ag + Open Space. Adjacent to our preserve is the 547-acre Estero Ranch, which we purchased in 2016 and transferred to The Wildlands Conservancy.
This fjord-like coastal estuary is one of the most biologically dynamic areas along the entire Northern California coastline. In the heart of the Pacific Flyway, the Estero Americano is fringed by coastal wetlands and steeply sloping grassland bluffs that provide important habitat for resident and migratory waterfowl and shorebirds, as well as many special-status species.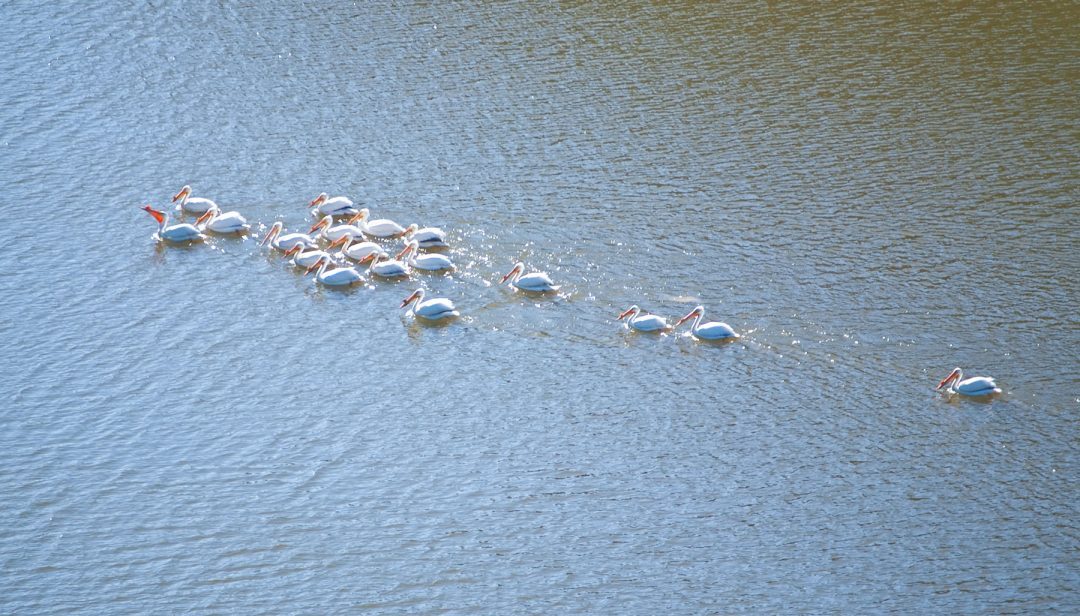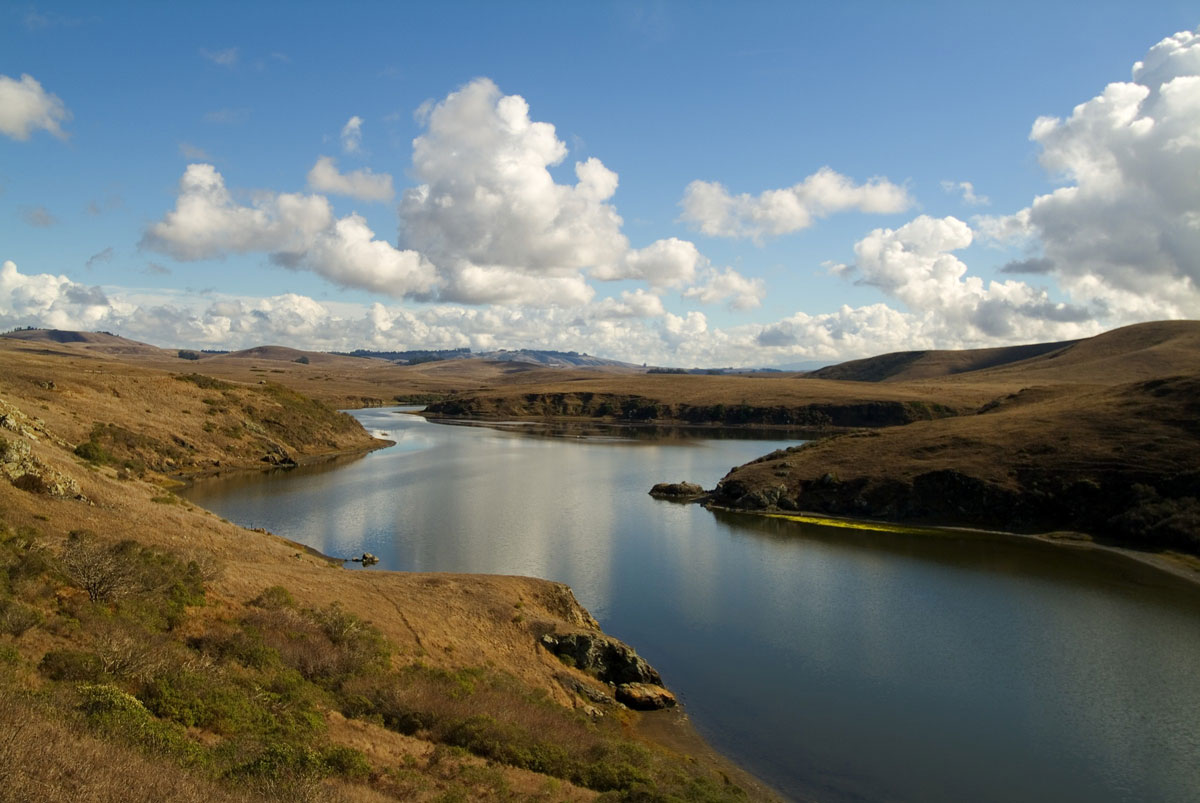 A Coastal Prairie
The rolling coastal hillsides that flank the tidal estuary are comprised of rare coastal prairie, which is considered an "Environmentally Sensitive Habitat Area" by the California Coastal Commission because it supports the highest plant diversity among North American grasslands. Coastal prairies are found only along the Pacific Coast of California and Oregon, occurring in areas where plants obtain some moisture from fog. Coastal prairie encompasses a rich assemblage of native perennial bunchgrasses, wildflowers, sedges and rushes — spread like a bouquet across the landscape. Most of California's coastal prairie habitat has been lost to rural residential development, agriculture, non-native plant invasion, fire suppression and shrub encroachment.
Our preserve was protected for the purposes of preserving the coastal estuary, upland environments and other sensitive resources; allowing for the restoration of habitat areas; and providing guided public access. Sonoma Land Trust has owned and managed this Estero Americano property as a nature preserve, providing a base for collaborations with academia and local groups for grassland research, data collection and water-quality monitoring. Working with a multitude of partners, the Land Trust's stewardship activities have focused on livestock grazing, coastal prairie management, vegetation monitoring, invasive plant control, road rehabilitation and erosion control efforts to protect water quality.
Sonoma Land Trust developed an Herbarium Book for the preserve that contains detailed information about the flora found there.
Recreational Opportunities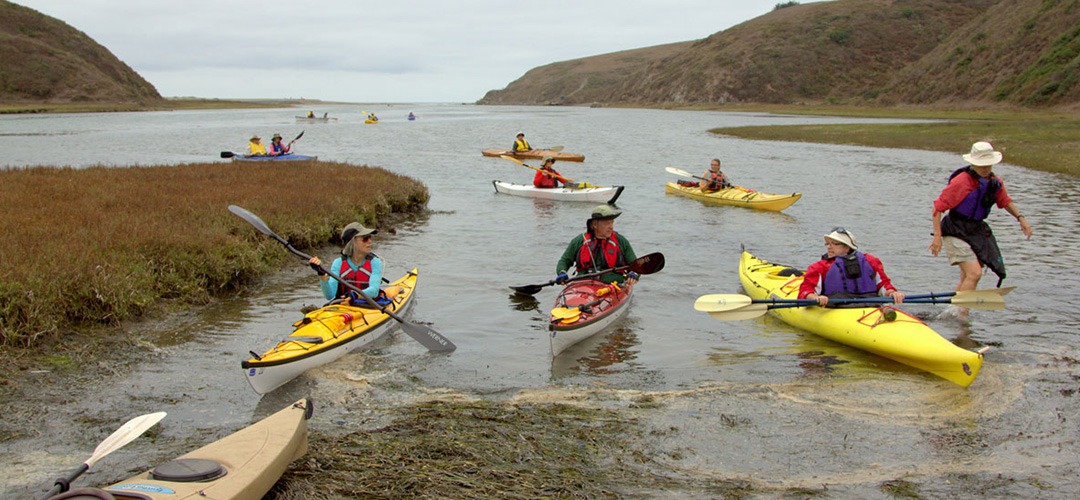 The Land Trust offers occasional recreational outings, such as kayaking and raptor watching. Visit our On the Land page for a list of current activities.