Bay Area business executive Marie Andel named chair of Sonoma Land Trust board of directors
Jun 22, 2021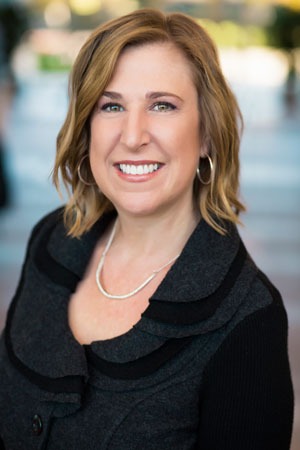 ---
CONTACT:
Sean Dowdall
President, Landis PR
sean@landispr.com
Marie Andel, an award-winning business executive specializing in building values-based, high performance cultures, has been named the new chair of Sonoma Land Trust's board of directors. A board member since 2017, Andel retired as chief people and culture officer for CSAA Insurance Group, a AAA Insurer, in 2019, and is currently serving as interim chief human resources officer for Pinterest.
"Marie's exceptionally deep experience with organizational change management and her passion for environmental equity will be enormous assets during her time as chair — as she helps to navigate the Land Trust toward the goal of serving an inclusive conservation audience and all our communities in Sonoma County," says Eamon O'Byrne, Sonoma Land Trust executive director. "Her leadership as a board member has been infused with enthusiasm and an eye toward the future, and I know she will be an outstanding chair."
Andel, who led the process that resulted in the hiring of O'Byrne in 2019, says she is delighted to be working more closely with him and the Land Trust staff on the organization's initiatives to make Sonoma County more resilient to climate change and ensure that all communities have access to the benefits of nature.
"Nature is such a healing force — it gives us life, energy and renewal," says Andel. "As we confront the challenges of climate change, I look forward to partnering with the diverse communities of Sonoma County to keep the land, waterways and wildlife healthy — and, by extension, all of us.
"A few years ago, when I was trying to figure out the best way for me to give back, someone very wise suggested that I focus on what I love," she continues. "That brought me to Sonoma Land Trust because I am grateful to be able to hike among the trees, listen to the birds and walk along the shores. The most beautiful place in the world to me is the stunning Sonoma Coast. The grandeur of nature does a wonderful job reminding me of my insignificance, which I appreciate."
Andel has been named one of the "Bay Area's Most Influential Women in Business" and has also served as a board member of the American Red Cross Bay Area. She lives in Sonoma with her husband, Eric.
# # #
About Sonoma Land Trust
Sonoma Land Trust works in alliance with nature to conserve and restore the integrity of the land with a focus on climate resiliency and is also committed to ensuring more equitable access to the outdoors. Since 1976, Sonoma Land Trust has protected nearly 58,000 acres of scenic, natural, agricultural and open land for future generations. Sonoma Land Trust is the recipient of the 2019 Land Trust Alliance Award of Excellence and is accredited by the Land Trust Accreditation Commission. For more information, please visit www.sonomalandtrust.org.